how to be an AWESOME host
Here are answers to some of the most frequently asked questions we receive from interested Get Folked hosts each year.  We hope they'll help you know what to expect and how to create an amazing concert experience in your home!! 
We encourage you to read the below list thoroughly prior to filling out an application to be a host.
 

What exactly is a Get Folked Concert? 
This winter we will be bringing Adam to the homes of fans all over the country, furthering his mission to connect with listeners and his belief that the world is shaped by the power of small communities.  Adam will literally show up at your front door, hang in your living room, and perform a private concert for your friends, family, neighbors, and local Adam Ezra fans. 

What kind of atmosphere is needed? 
Adam's house concerts are very intimate events, most powerful when your guests are tuned in and comfortable.  It is an opportunity for guests to request songs, ask questions, and hear some of the stories and history behind the music.   
As a host, you play a huge role in creating this environment, making sure your guests feel welcomed and encouraged to immerse in an intimate night of music together.   

Do I need to have a lot of space? 
We request enough room to have at least 35 people attend your show.  You'd be surprised though, at how many people you can comfortably fit into an area when creative about moving furniture and finding a nice, visible performance area for Adam.  It would great if you can provide seating for everyone, but hosts have been known to have their guests bring chairs and even sit on the floor, steps, or stand on the sides when necessary.  We will work with you on your limitations and suggest ways to make it work.  We have found that the most impactful house concerts are those in which people are seated and comfortable.  

How big is Adam's setup? 
Adam doesn't take up too much room. ☺  It's just him, his guitar, and a small speaker system.  Plan for a 5'x5' space, and don't be afraid to bring the audience in close!

A HUGE TIP TO BEING A GREAT HOST!
Many first-time hosts feel like it's their role to attend to guests throughout the show, making sure everyone has full glasses, snacks, etc.  It's also not uncommon for hosts to take seats in the back, making sure their guests get preferential treatment.  It can be counter-intuitive, but the very best shows are ones in which hosts sit in the front and get to completely immerse in the show.  There will be guests at your show who have never experienced a house concert, and they will instinctively take their cues from you.  Even if they don't know Adam from Adam (ha), they will know how special the night is through your actions, and when a room is dialed in together, that's when Adam can dig the deepest into the stories and songs he shares.

Do I need to sell tickets or is this a free show?   
This is not a free show.  Hosts DO NOT need to buy tickets to their own concert, but as a host, you will be agreeing to sell tickets to your friends, extended family members, community, and our local Adam fans for $35 a person.  We will provide an online ticket sale link for you to share with your potential guests.  This will allow your community to purchase their tickets in advance using a credit card.  We will update you with your ticket sales and provide you with a list of names for everyone who has purchased tickets.  Once we reach the agreed upon number of tickets sold, we will mark your show as "Sold Out" and stop selling tickets to your event.  You are also welcome to collect cash or checks for tickets day of show if there is still room in your house.  All ticket money you collect will be given to Adam after the show.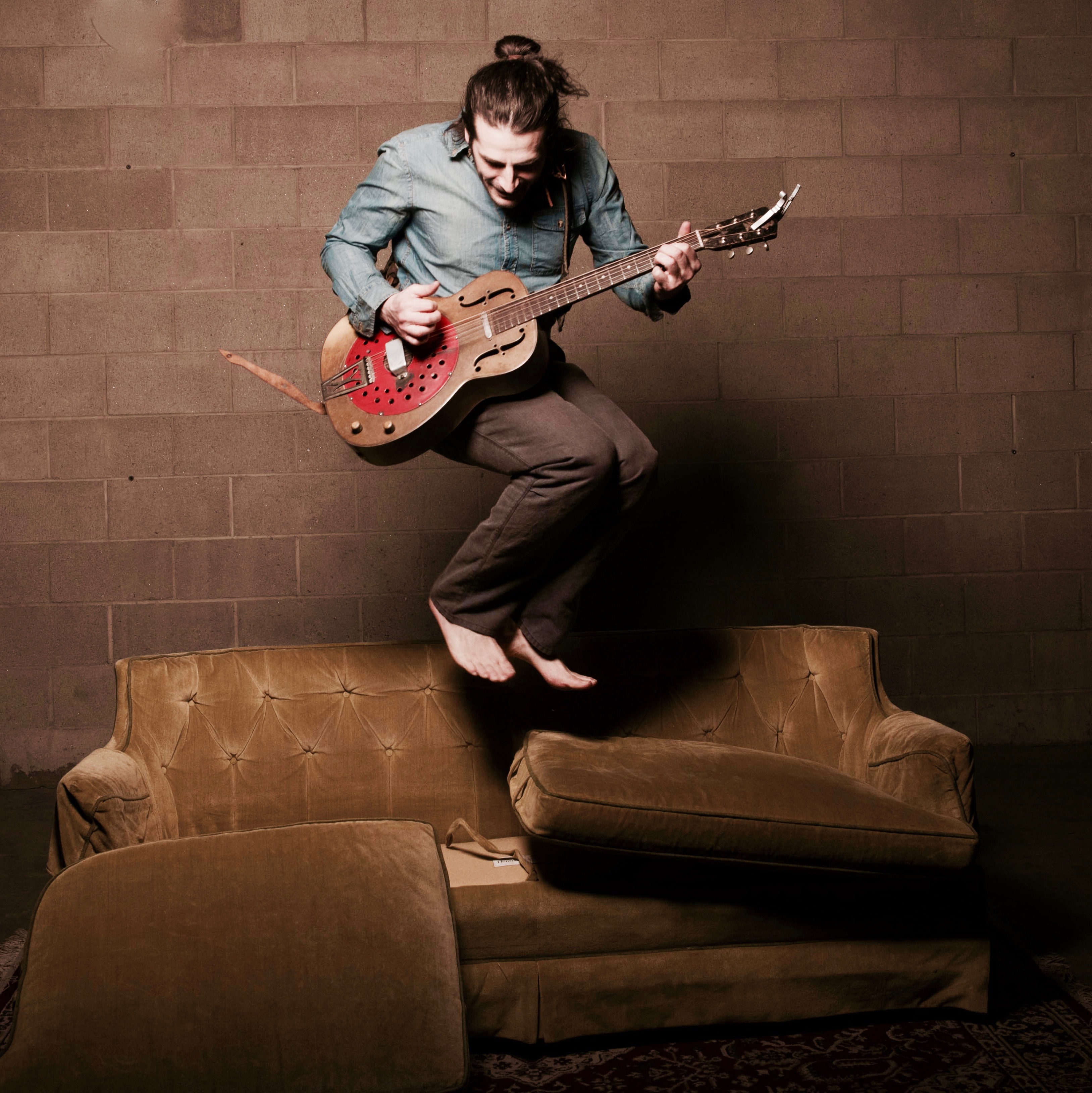 What if the ticket price is a little steep for some of the people I'd love to invite?
If some of your guests require financial assistance, we are happy to provide discounts and even free tickets on a case-by-case basis.  We are also happy to answer any other questions you may have regarding pricing and ticket sales voice to voice!

Do I need to invite strangers into my home?  
The idea of the house concert is to connect and grow the community that is evolving around Adam's music.  With this spirit in mind, we prefer that we open your show up to the local fan community.  This includes listing your show (not your address!) on our website and social media promotions.  The week of your show, your preferred contact information and address will be provided to all ticket holders.  If this is something you really don't feel comfortable with, we can talk about having you try to sell out your show through your personal community first.  If there are still tickets available three weeks prior to your show, we will then ask to open it up to the public.  Willingness to open your home to local AEG fans will factor into our choosing hosts.

What if I'm worried about my immediate family, friends, and neighbors getting tickets before local fans?
No problem!  We can give you a window to share your ticket link with your community before releasing tickets to the public.

How do I promote my event?  
The easiest and best way to promote your event is to reach out to your friends, family, and community and let them know how excited you are to be hosting a concert.  Give them some information on Adam, what he's been up to, and why this concert is important to you.  Share the music with them!  We will provide you with materials - graphics, links, etc.  Send emails, make calls, share on your social media pages.  We suggest that you create your own Facebook Event and send people the link to provide information, communicate with your guests, and get a feel for who is coming.  We will be posting your show on our website and our social media pages.  In addition, there will be email blasts going out to all our subscribers letting them know about our tour dates.  

What do I need to provide for people who are attending?  
You do NOT need to provide alcohol or food for your guests, but we have found that successful concerts often involve some form of food and beverage.  Many of our hosts have potlucks and ask everyone to bring something with them to share.   Some hosts prefer to provide home cooked meals and appetizers, while others have gone out and picked up a bunch of pizzas!  You may only wish to offer simple snacks and drinks or make your concert BYOB.  It's your night, and we want you to create an experience for your guests that feels right for you!

What are my responsibilities for the concert itself?  
Besides being a host, filling the seats, and providing the basic area for the concert, we find that hosts play a tremendously important role in creating a positive listening environment.  When your guests see you valuing the lyrics and wanting to give your energy to the performance, they will almost always follow suit.  We recommend scheduling time before the show for you and your guests to catch up and socialize.  Especially if you're a person who really cares about everyone having a great time, when it's time for the concert to begin, we challenge you to take a break from being a host, find a comfy spot up front, and experience the show as an audience member with everyone else!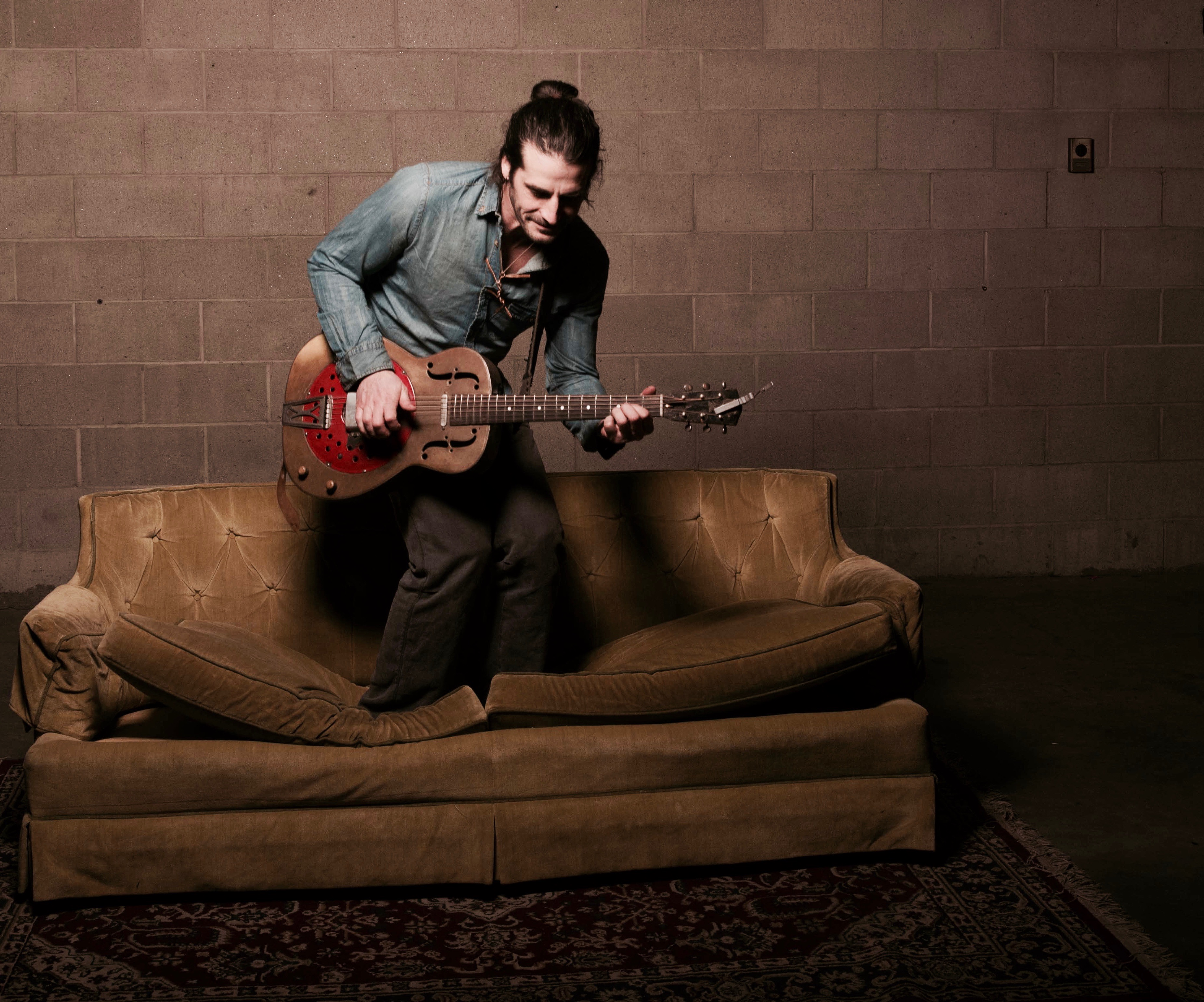 Are children permitted?  
Totally up to you.  Let us know in advance if you'd like your event to be family oriented or 21+.  We are striving for environments in which EVERYONE is comfortable.  We do have children attend our events often.

How can I help Adam stay rested and healthy on this crazy tour?  
Many hosts offer Adam a room in their house, but for the sake of getting Adam through this whirlwind tour, we like giving him some space by putting him up in nearby hotels.  We have a travel fund set up, and while it's by no means necessary, we always appreciate it when hosts contribute.  Many hosts like organizing a meal before their guests arrive.  Regardless, Adam would love the chance to meet and hang with you a bit before the guests start to arrive.

How can I help Adam get to my home?  
Many hosts contribute to the travel fund we set up to help manage the expenses of the tour, but it's by no means a prerequisite to being a host.  If you've been to an AEG concert, think of it like an 'I Love You Box' that covers flights, gasoline and the many other expenses that come up while on tour.  We do not choose hosts based on the size of their homes or their ability to contribute to the travel fund, but it is the travel fund that helps make this tour possible!    
If you believe in this tour and want to support our efforts, you don't need to be a host to contribute to the travel fund.  Just click here!

What's a typical schedule for the day of a concert?  
It all depends on travel and logistics, however a show during the week would start around 7pm and a weekend show would start around 8pm.  Show lengths can vary, as Adam never uses a set list, but most concerts involve about 2 hours of music (in 1 or 2 sets, depending on host preference).  The guests would arrive approximately 30-60 minutes prior to start time, depending on when hosts choose to open their doors.  Adam often tries to arrive at your home about 2 hours prior to doors opening in order get set up and hang for a while before guests arrive.  Depending on where he's traveling from, we will work with you on arrival times, dinner plans, etc. 

Can we feed Adam healthy food to keep him going strong during this crazy tour while he's in our home? 
My goodness, yes!

Are there any restrictions on who can host a show?  
We are hoping to go to new homes every year.  If you have already hosted a show in the past, perhaps you can suggest that one of your friends host this year!  The idea is to open this up to as many new people as possible.  We love big house concerts, and it is not unusual for a Get Folked Tour to have a handful of 100+ person shows, but small concerts are fun for us too!  We shoot for a minimum of 35 people though, and most people would be surprised to find out how small rooms can be and still seat 35.  If you are feeling anxious about hosting at your home, don't worry.  We have had creative hosts find alternate ways to host their "house" concerts at local restaurants, VFW's, barns, gyms, you name it...in 2019, we had an awesome house concert in a hair salon!